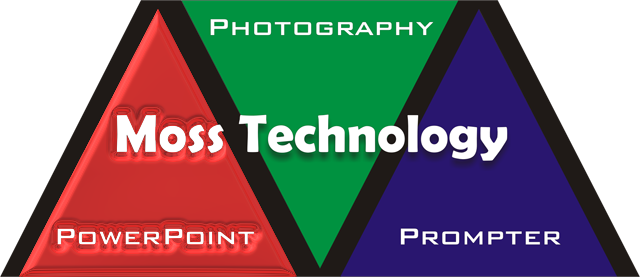 On-site computer presentation technician
Package includes: redundant computer systems (PC and MAC),
Barco DCS-200 & PDS-902 3G presentation switchers with
output resolutions from VGA 4x3 to HD 16x9.
PCs have PowerPoint 2016.
MacbookPros have Keynote & PowerPoint 2016 presentation software
and PlaybackPro Plus for video playback.
Specifications available on request.
On-site editing means changes/corrections can be made right up to show time.
Need assistance in spicing up presentations?
Need assurance that your presentation will run smoothly?
Call
(864) 616.6821

With over 30 years in the AV industry,
I can provide assistance to make your meeting a success!