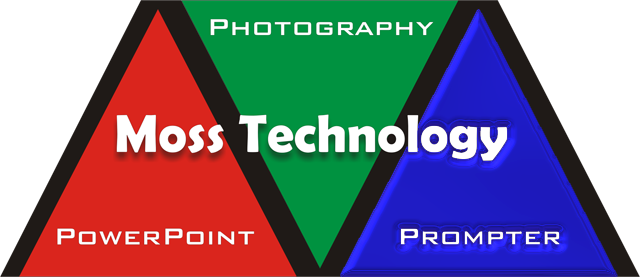 On-site teleprompter operator
Redundant computer systems
4 complete presidential teleprompter systems
(Perfect for two or more lecterns!)
Additional monitors can be added in front of the stage so presenters can travel on the stage.
On-site editing means changes/corrections can be made right up to show time.
Call
(864) 616.6821

With over 30 years in the AV industry,
I can provide assistance to make your meeting a success!